We have amazing facilitators!
POD Facilitators are professionals who are dedicated to improving teaching and learning through student-centered learning and educational technology. They passed a rigorous application process and were selected based upon their experiences facilitating professional development for secondary teachers, teaching and learning with GIS, leading student projects, and GIS technical skills.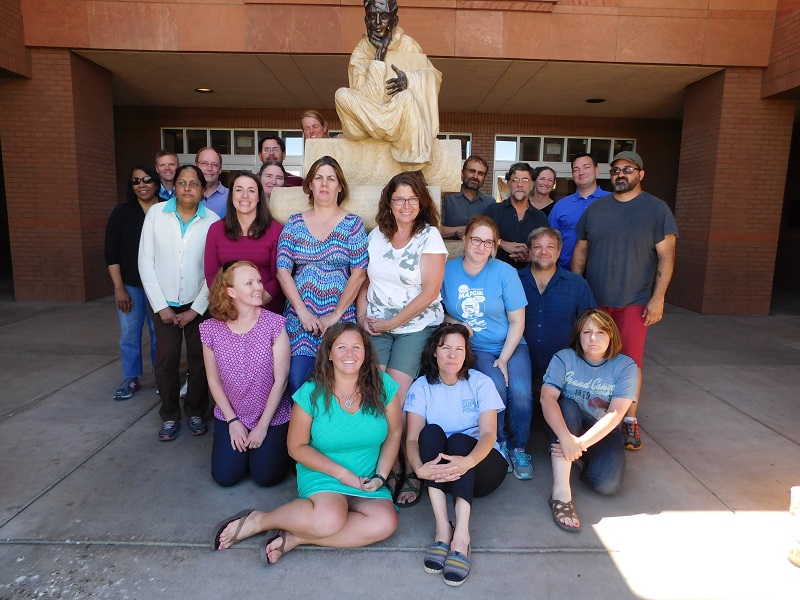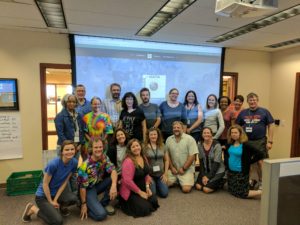 Explore the facilitator map!
Facilitators spent a week in Flagstaff, Arizona experiencing a full POD Teacher Workshop in order to deeply understand the research-based POD Principles behind the professional development design so they can implement the Workshops in their local settings while retaining the integrity of the POD Program. Additionally, they discussed best practices in teacher professional development and considered specific strategies for facilitating adult learning experiences. POD Facilitators continue to participate in a learning community with the original POD Team to improve their facilitation strategies and suggest refinements to POD Teacher Workshops.